Tak Sakaguchi Will Be RE:BORN In 2015 For His Final Movie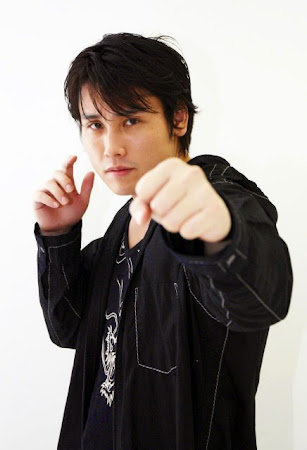 It was back in April 2013 when
word got around
that multifaceted action star and actor
Tak Sakaguchi
was retiring from the industry. It was a move that nobody saw coming and it shocked and saddened a lot of people (including myself) despite murmurs around the web of a sequel being planned for director Ryuhei Kitamura's 2000 cult smash hit, Versus, or even a possible follow-up to the 2005 action horror thriller,
Death Trance
. About a month thereafter,
Kitamura
even tried to quell the issue,
partly stating that if he asked Sakaguchi to come back for the role in which he made his first feature film debut, he would
.
Well, it has been more than a year now since the news stirred the web, and not much of anything has been said about Versus 2. So, unless you are an insider and you can divulge some verifiable knowledge about it, myself and the public will be more than pleased to hear of it. Otherwise, your guess is as good as mine. But, any rate though, for now, things are about to get a little more exciting for Sakaguchi's empassioned fanbase, with the release of a new viral video announcing the forthcoming production of a new Sakaguchi action vehicle titled Re:Born, reuniting the actor with longtime collaborator, stuntman, action director and filmmaker Yuji Shimomura.
As of yet, there are no early plot details available to describe the new film, but Sakaguchi and Shimomura will be overseeing the audition process somewhere between this July and August, with stunt talent agency, Worsal and Shimomura's stunt training team U'den Flame Works. And considering the body of work that the action pair share between Versus and Death Trance, as well as films like Alive and Shinobi: Heart Under Blade, along with Yudai Yamaguchi's Yakuza Weapon and Deadball, the project could shape up to be a stellar final foray into action for Sakaguchi, who rose from his heydays as an underground brawler, to a nearly fifteen-year career winning the hearts and minds of the film festival circuit and action cinephiles alike.
I fully respect Sakaguchi's decision as much I will miss him, and stand with the fans who graciously await what Sakaguchi will deliver in his last hoorah for Japanese action in Re:Born, which will release next year. Meanwhile, Sakaguchi will soon be seen in Sono Sion's latest film fest fave, Why Don't You Play In Hell?, in North American theaters and on DVD later this year, courtesy of Drafthouse Films.

Watch the video below!
The ultimate action movie "RE:BORN" from WORSAL×U'DENFLAMEWORKS on Vimeo.